Cute, easy to use and environmentally friendly, bamboo tableware is a delight at the table or at a picnic and for this week, you can save 30% on sets from Kaisercraft.
I love to gift these boxed sets which come with a bowl, cup, spoon, fork and divided plate, and my daughter loves them because she knows they're 'hers'.
Bamboo dinnerware is made from bamboo fibre which is toxic free, dishwasher safe and bio-degradable. I find the plates very light to handle and easy for my little one to work her way around too – the divided plates are great for fussy eaters who don't want the peas to mix in with the sausages (heaven forbid!).
At Kaisercraft, these 5 piece sets are normally $25 but are on sale this week for $17.50.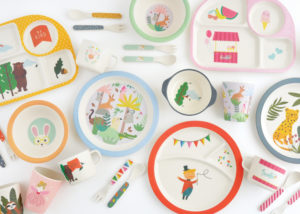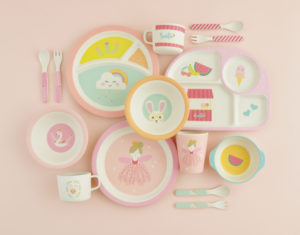 Elsewhere in store for the eco-conscious, you'll find gorgeous insulated cooler bags and reusable carry bags which are water resistant and light weight. Other favourites include reusable and silicon straws which come in a handy pouch, and reusable tea infusers.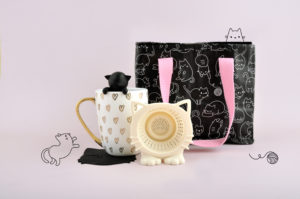 Visit Kaisercraft on Level 1 at Toowong Village.
* Bamboo dinner set 30% off sale ends 04/08/2019.
Images: Kaisercraft
Words: Laura Churchill.
Laura Churchill is a Brisbane stylist and fashion event director. Her work is regularly seen across Toowong Village through our personal styling program, social media and events.