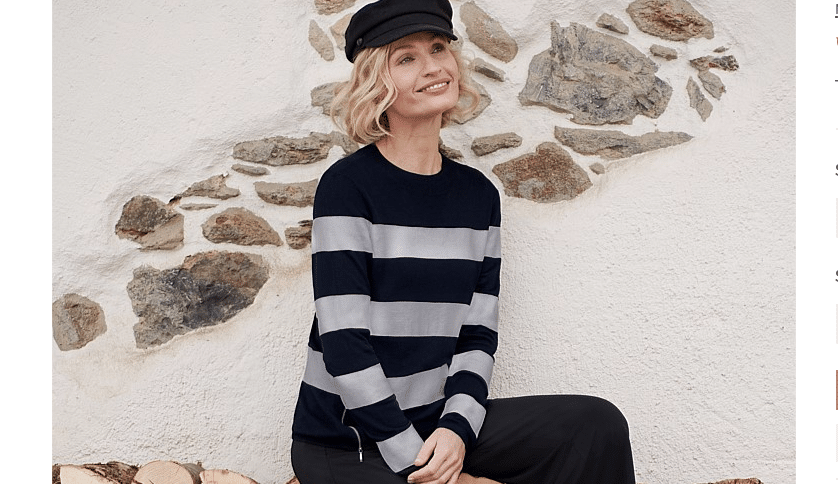 For me, the payoff for cold, dark mornings in winter is the ability to wear great knitwear throughout the day. A cosy jumper that hugs with its warmth and weight is a beautiful thing, and if the new season drops are anything to go by, it's going to be a great winter for knits.
There are a few things to keep in mind when styling knitwear to ensure it doesn't look too chunky or unflattering. Here are my best quick tips and picks:
Be conscious of proportions. If you're wearing a heavier weight knit/jumper, it should be teamed with something with length or body on the bottom – either a skirt in cord, long pants, or a midi skirt but in something heavier than cotton. Closed toe shoes are almost always a must as well, otherwise a chunky heel (I'll be pairing a lot of knitwear with mules and block heeled sandals this season). The rule is, if it's cold enough to wear a big jumper, it's cold enough to keep your toes warm too.
Experiment with layering. Crew (round) neck knits look great with another high neckline tee showing underneath (my preference is a white layer under a darker coloured knit to freshen the face) or a collared shirt for a more dressy look.
Highlight your waist. I've shared this tip before but the easiest way to bring shape back to your waist which can get completely swamped under the volume of a knit, is to bring it in with a belt. You'll need something long like a waterfall cardigan for this, or a knit dress which you'd belt and then layer a long skirt underneath. This look, with knee-high boots that finish under the hem of the skirt, is classically chic and flattering for most body types.
My favourite knits of the new season: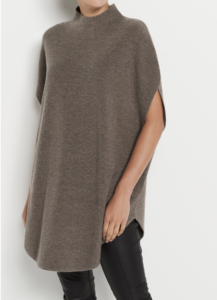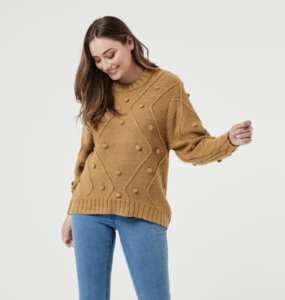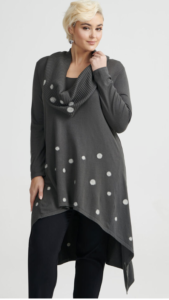 Main image: Blue Illusion