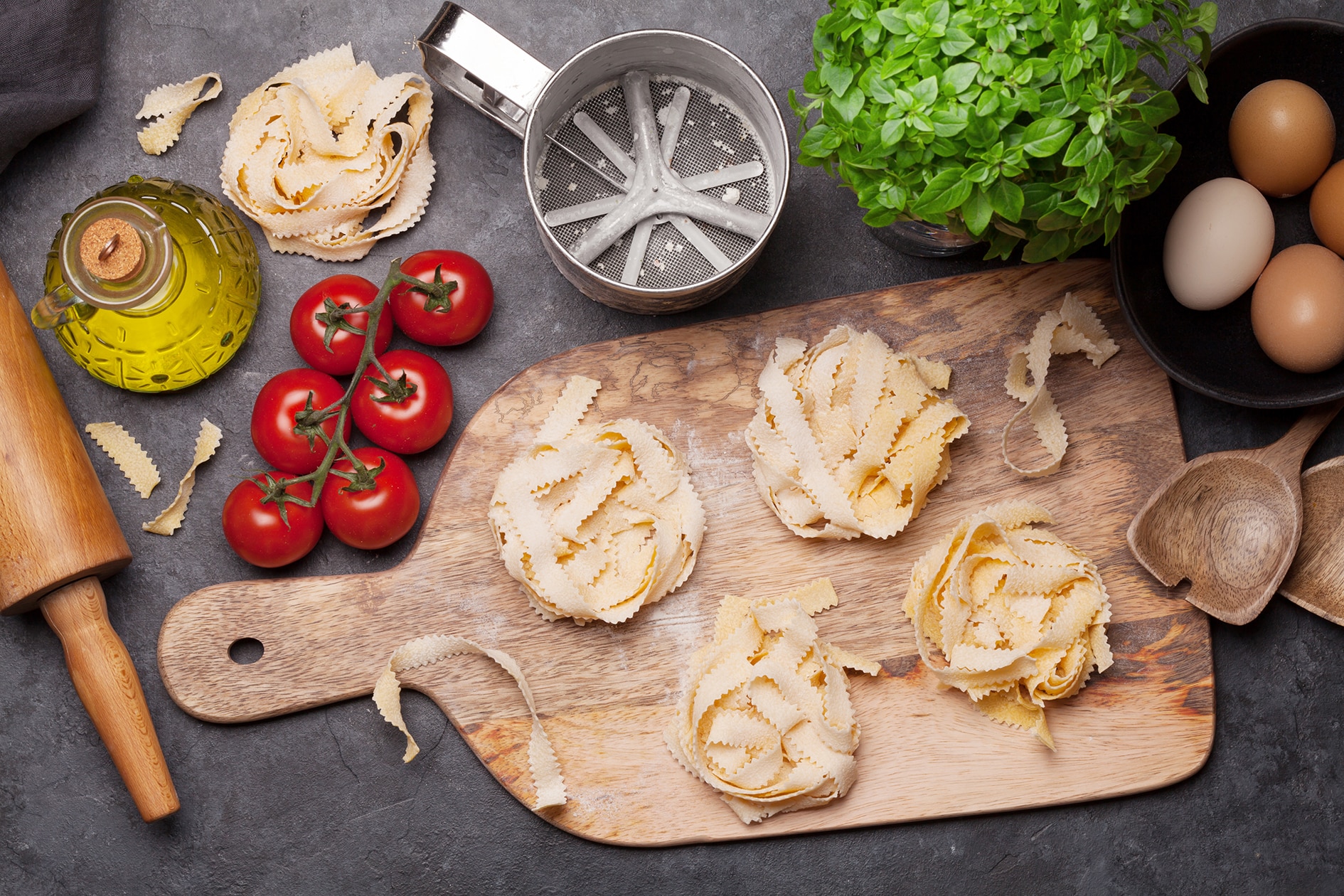 Well, we've found ourselves in a very interesting time indeed, and to my mind, it's one for some creative thinking and opportunity to innovate.
I've seen some pretty innovative (and obvious) solutions to some common problems being faced at the moment and I thought I'd share a couple of great ideas I've come across – a few tips, to see us through the next few weeks, months and beyond.
Stores don't have your favourite sauces? Make your own!
If the supermarket shelves are anything to go by, there will be a lot of people enjoying spaghetti and pasta over the next few weeks. I love a delicious tomato sauce! If you can't find your favourite bottled sauces on the shelf though (or, let's face it, even if you can), it's very simple to make your own.
As a vegetarian, I normally fry up whatever mediterranean vegetables and other bits and pieces I have on hand in the fridge at the time (always starting with onion, garlic, usually spinach and onion) then add tomatoes (canned or fresh) and some salt to taste. I'll make a version with mince if my husband is interested in it.
Just add pasta, and a health sprinkling of cheese on top. Easy, right? Toowong Village favourite Fruity Capers is well stocked with incredible fresh produce for this task.
Can't find hand sanitiser on the shelf? Make your own!
I've seen a few people sharing hand sanitiser recipes online this week because I don't know about you but I can't find it in stores anywhere. The good news is, it's quite easy to make with a few common ingredients.
Recipes I've found include:
Rubbing alcohol (2 parts), aloe vera (1 part), a few drops of essential oil for smell
Half a cup of vodka, half a cup of white vinegar, diluted with water, add a few drops of lavender or tea tree essential oil
Vinegar is also a very useful household cleaner. Look online for some great tips on using it to clean and sterilise around the house.
What else I'll be doing while I have some time
I'm sure you all have a list of things to catch up on should you find some time on your hands but high on my list is to print some new family photos. These crazy times remind us of what is truly important, including friends and family.
Kmart prints standard-sized (10 x 15cm) prints for just 10c each! Pick up a couple of cute frames while you're there and fill your home and office with special memories.
Don't forget to shop thoughtfully and mindfully. Toowong Village is prepared.
It is so important during this time to support one another in the community and support our retailers, many of whom are small businesses.
We have proactively taken steps and initiated the installation of hand sanitisers throughout the centre, additional cleaning of facilities/regular touch points and signage reminding people of good hygiene practices.
Take care and stay healthy.