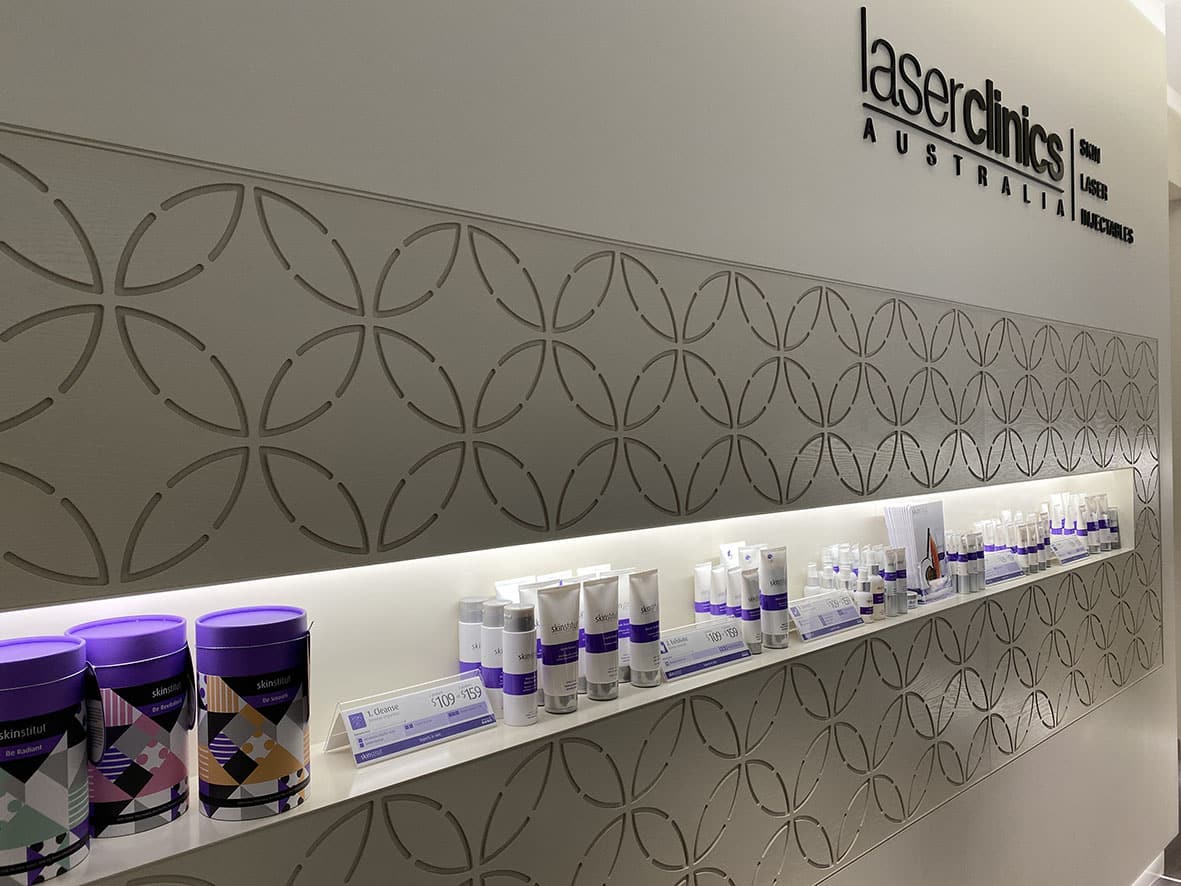 Personally, I'm finding my attention being drawn to my skin at this time of year. It may be because I've got more time to address it, it may be because it's been so hot and dry and I'm feeling as though it needs a little TLC, or it may be because I've just had a chance to stop in and talk to Laser Clinics at Toowong Village and talk through some options to bring my complexion back to life.
The thing I love about specialist skin clinics is that there are so many options to address all of the concerns you have with your skin, big or small.
A popular package at Laser Clinics at the moment is the Glow package which is a three-week treatment plan that does what it says – gives great results that can have you glowing for your next big occasion. After a skin consultation you'll receive a 5-step customised microdermabrasion treatment followed by an AHA enzyme peel then 4 sessions of LED light therapy. Packages are on sale now for $230 (was $390).
Clinic Manager Shayne McAlonan says the Glow package is a great starter for someone who doesn't have an intensive skin treatment regime but wants to start and see results.
"It removes dry skin so can help boost hydration and even the complexion so it's a nice pick-me-up package," she says.
"You can notice subtle smoothing of fine lines and wrinkles with something like that as well."
If hydration is your concern, the Hydrating treatment package is very popular, says Shayne.
"It's one of my favourite treatments to do in the clinic."
The three-week treatment plan includes a skin consultation, AHA enzyme peel, 5-step custom microdermabrasion and 3 yellow LED light therapy sessions plus an ageless peel.
"It's anabolic so it works on the inner layers to help produce collagen and elastin within the skin."
Treatments are best maintained with at-home skincare and the Laser Clinic Skinstitut product range is brilliant – it's cosmeceutical with high levels of active ingredients but is very affordable. I picked up a daily cleanser, daily moisturiser and a peel to use 3 times per week for $109. If you have more time for a 5-step routine, the team can advise you on the products to best suit you.
Laser Clinics is located on gallery level at Toowong Village.