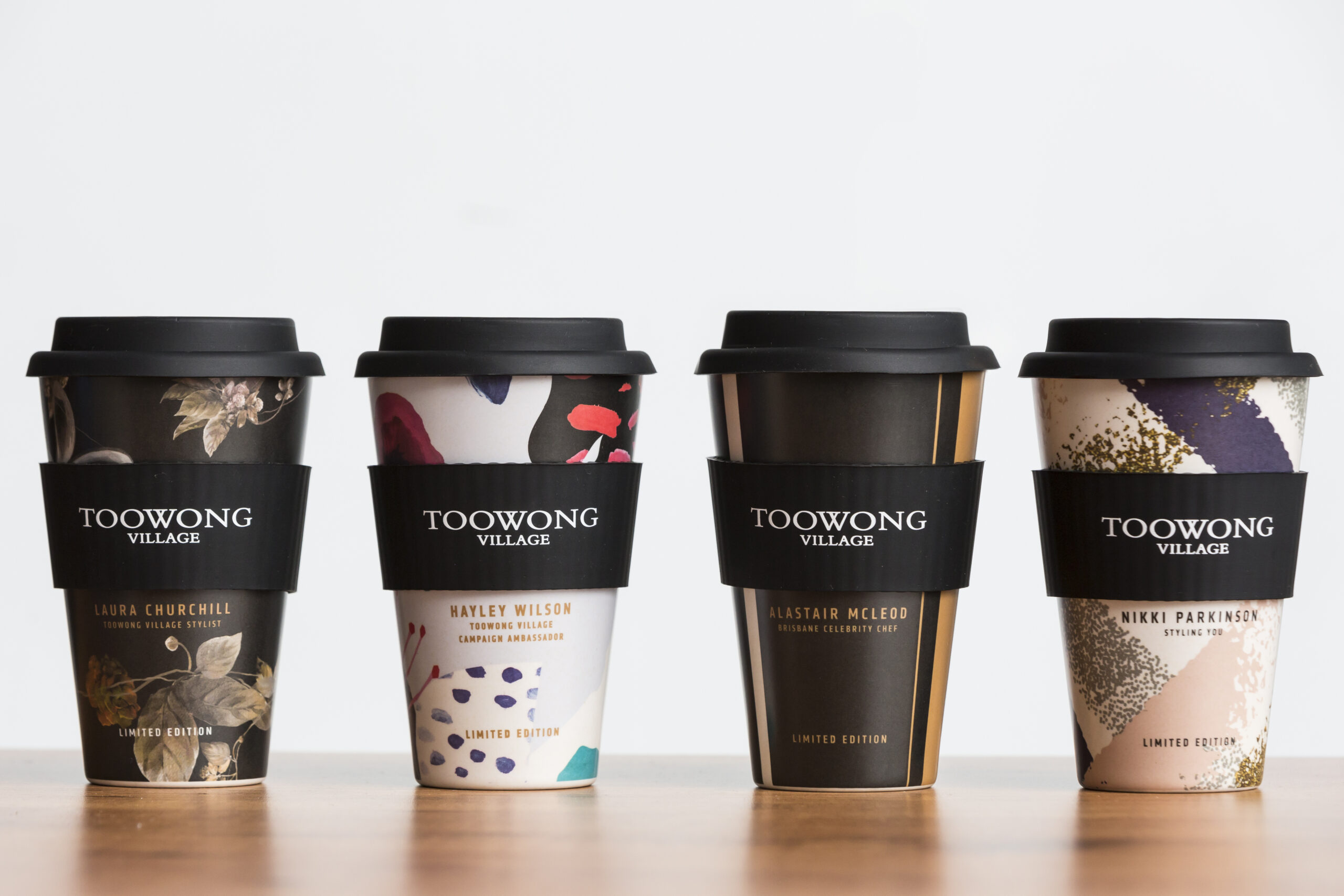 Australians send one billion disposable coffee cups to landfill every year – that's 50,000 cups used every half an hour in Australia which could circumnavigate the globe 2 and a half times over in just one year!
The numbers are astounding when they add up and certainly shocked me when I learnt of the waste.
Toowong Village has a plan to combat this consumption, lauching a range of stylish, resusable cups this week, which you can pick up for free with any spend of $10 or more in the centre.
There are four versions of the Reusable Village Eco Coffee Cups, which have been designed by four Brisbane personalities – television presenter Hayley Wilson (campaign ambassador), Nikki Parkinson (Styling You), Laura Churchill (Toowong Village stylist – that's me) and Alastair McLeod (celebrity chef).
Each of the cups beautifully reflect our style but there's also something for everyone and best of all the cup is made from 100% natural bamboo and does not contain any plastic or metal. It is 100% biodegradable – a truly green and eco-friendly product. It is fully dishwasher safe, the lid is re-sealable no-drip lid and is perfect for hot or cold beverages.
Hayley Wilson, Toowong Village's Eco Coffee Cup Campaign Ambassador, explains why she has come on board:
"As a coffee lover, I've put far too much thought into where to go for my favourite beans, but not enough thought into how they're served to me and how many cups I'm simply tossing into landfill.
"I already take my own water bottle with me everywhere I go, so I think the switch to a reusable coffee cup is easy to add to my daily routine.
"We could all use a reminder about how our small impact as just one person can really add up to a significant impact when we encourage more people to adopt sustainable, easy habits. The Eco Coffee Cup Campaign by Toowong Village is a fantastic catalyst for anyone who visits or works in the centre to adopt a small personal change as part of a greater collective impact on the war on waste."
Here are my top tips for using your Toowong Village eco cup:
Number one, get in quickly – the cups have been super popular and are being snapped up fast.
Your cup comes with the first coffee free from a huge list of participating Toowong Village retailers – maybe try a new blend from your favourite cafe – what do you have to lose?
Remove the rubber heat protector and lid and use as a water cup on your desk throughout the day
Keep your cup ready for its next use by rinsing it with water right after you've finished your coffee and refilling it with water to sip on the way home – that way it'll be ready for your next coffee run. Of course, they're dishwasher safe also so you can pop it in with the dishes when you get home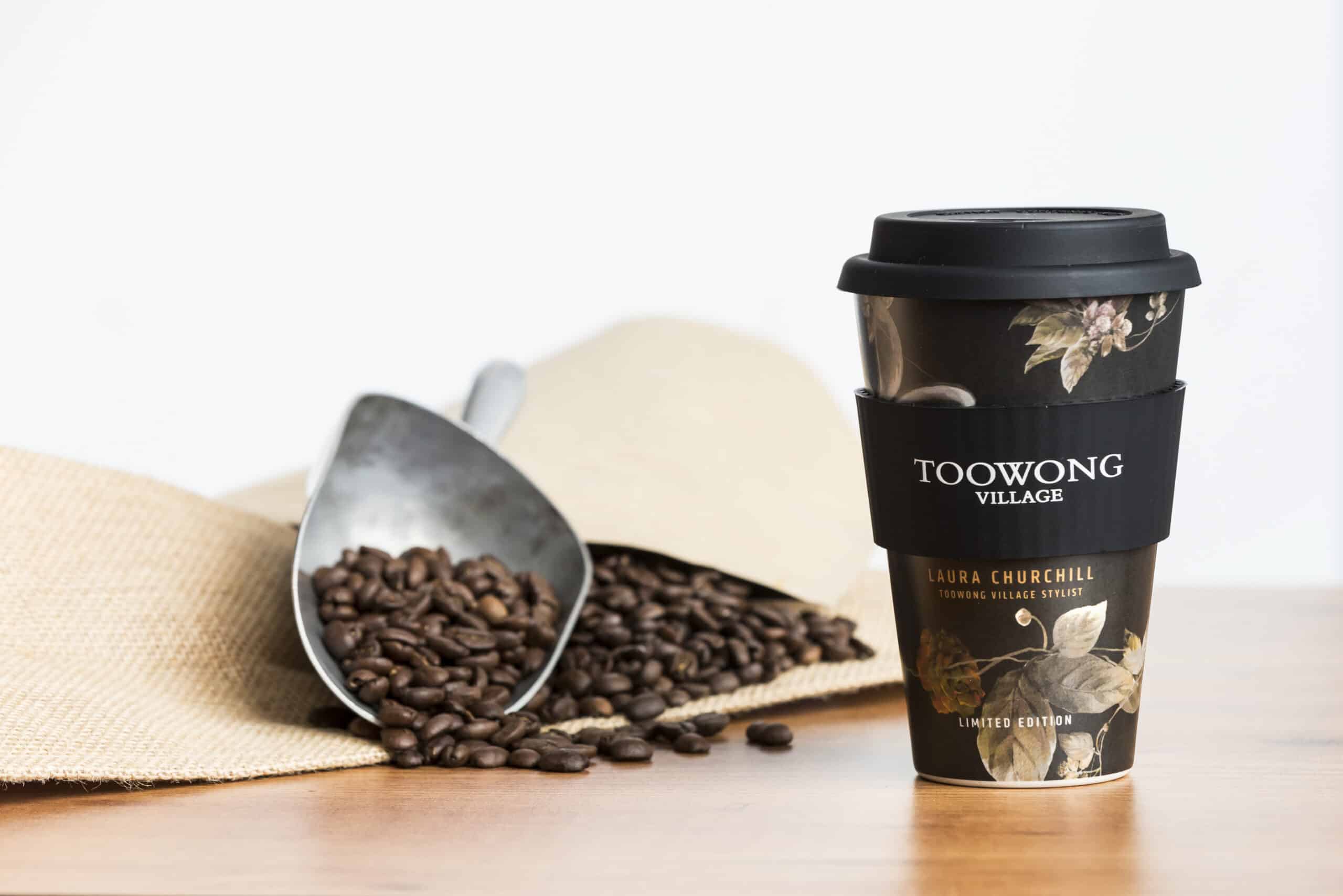 Words: Laura Churchill.
About the author: Laura Churchill is a former journalist, Brisbane stylist and fashion event director. Her work is regularly seen across Toowong Village through our personal styling program, social media and events.