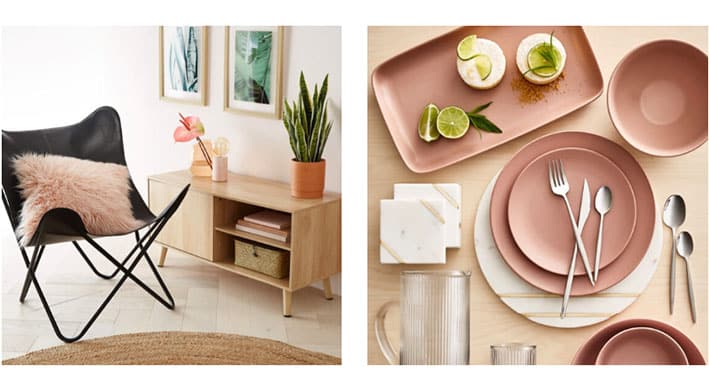 If you're playing host over the holidays, you're likely thinking about recipes, scheduling cleaning, making sure the washing is up to date and clean sheets are on the bed, but there are a few extra touches that can make your guests feel extra special this Christmas.
It doesn't have to be too tricky or expensive, but a few tweaks to your guest room can really make a big impact.
Here are some ideas to create a special home away from home for your guests.
Stock the bathroom with a basket of mini beauty items. Guest soap is a great start (Kaisercraft on Level 1 has a beautiful selection along with mini hand creams and room scents), but head to Coles and pick up some spare toothbrushes and toothpaste, mini shampoos and toiletries just in case anyone has forgotten something.
Refresh your linens and towels. Bed Bath N Table has a 50% sale on now with bath towels and mats, even plush robes which make a beautiful gift any time of year.
Consider popping some spare coat hangers in the wardrobe so your guests can unpack and hang their clothes from their suitcase. Kmart's slim flocked hangers are a great choice – they aren't too bulky in the wardrobe, and prevent clothes from sliding off.
Check your WiFi accessibility. Who doesn't need to check in on their email and social media accounts these days? If you think your guests would like WiFi access or any tech requirements, visit Telstra, Vodafone or Optus in centre for advice.
Have a spare key cut. This is a great idea if you'll be on separate schedules to your guests and would like everyone to be able to come and go freely. Visit Footwear Fixers (Level one) or Mister Minit (Ground level) to have a spare key cut while you wait.
Think of the little extras – perhaps you'd like to have your guests' favourite magazines from Nextra waiting for them on the bed, provide a reusable water bottle from Robin's Kitchen for them to take out during the day, or even place a fruit basket with treats from Fruity Capers.
Enjoy spending time with your loved ones this Christmas.
Main image: Kmart