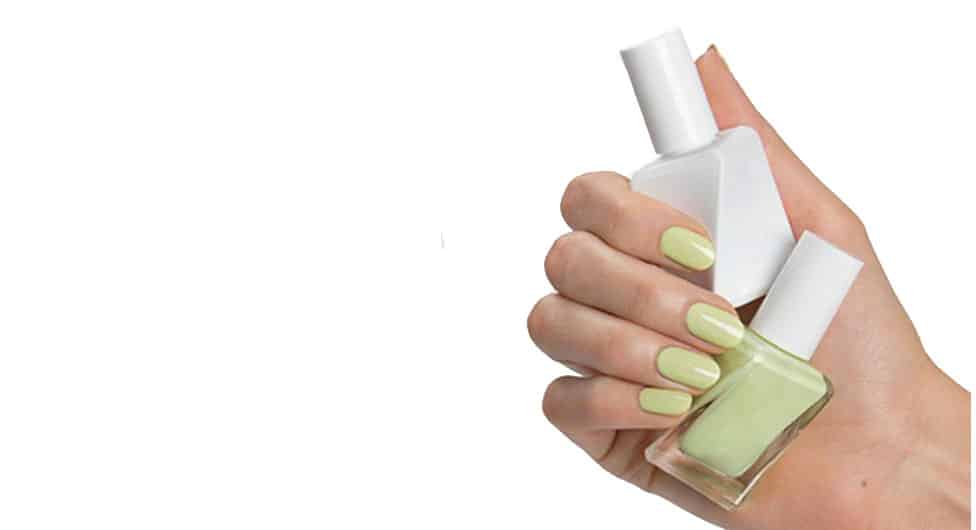 I have a fairly classic mani for much of the year. I love (and am always in a constant search for) the perfect shade of nude, with a slight tan tinge, that is strong enough to be noticed but subtle enough that if and when it chips, it's not super obvious. I don't think I'm alone there.
When it comes time to try something new, however, I can spend forever going through colour swatches trying to decide on the shade I'm going to splash out on. It's a short-term affair, being that I can maintain a gel polish for about two weeks, three if I'm careful. But still, a new colour seems like a big commitment and unless I'm truly inspired, I will most likely circle back to beige by the time I'm filed and ready to go.
I thought it might be fun then to hunt around for some 2020 nail colour trends so that next time you or I rock up to Polish Nail Lounge or Fashion Nail Bar I'll be armed and ready with a colour request. Some of these may inspire you too.
Try:
White. White nails look great with a tan or if you're blessed with olive skin but beware of the liquid paper look. Eek. You don't want to go too white or it'll look ghastly. Try a very, very pale nude if in doubt and ask your technician to do an additional coat for optimal opacity.
Mint green (pictured). It's a trend colour and not for the feint of heart but think of everything lime green coordinates with – white, neutrals, rust, greys – you could be surprised at how versatile it is. Tip – don't err to the side of lime/yellowy tones. Keep it fresh and more blue-based.
The updated French manicure. Classic French manis are making a comeback but to keep it modern, opt for a glitter polish as the highlight strip at the top, or play with contrasting shades such as a pink nail with red tip.
Shapes: I'm all for a short, square nail for practicality and because I like the look but trend-wise, longer, almond shaped nails are the go-to.
Into winter, try a slate or a chrome finish – very sleek once your wardrobe gets a little more textured and tonally deeper to balance it out.
Words: Laura Churchill.
Laura Churchill is a Brisbane stylist and fashion event director. Her work is regularly seen across Toowong Village through our personal styling program, social media and events.