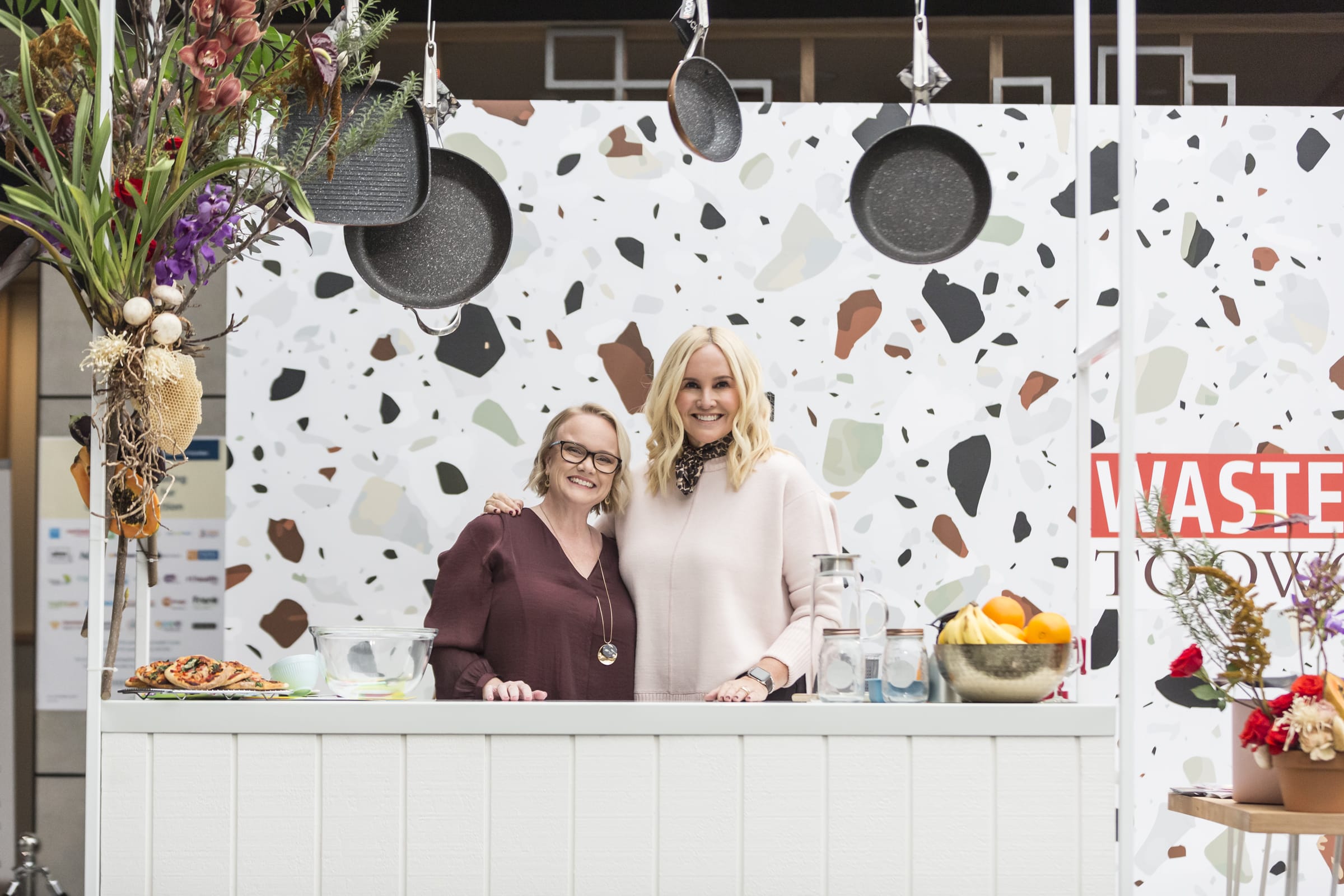 If you're practicing plastic free July, moving toward a more sustainable lifestyle or just looking to make some practical changes to help you minimise waste (and save money), you'll completely identify with the very savvy Katrina Springer, aka The Organised Housewife.
Kat presented a 'Waste Free Living' workshop at Toowong Village on Saturday which was jam-packed full of great ideas for food storage, meal planning, waste minimisation and general life hacks that can make your week less stressful and more time efficient. Adding to the event were delicious treats by Alfreshco Catering and florals incorporating honeycomb and fresh produce by Daisy's Florist.
Nikki Parkinson hosted the workshop which also featured lots of space and time-saving storage solutions from Toowong Village retailers. Favourites ideas were fruit and vegetable storage containers from Kmart that keep fresh produce fresher and well organised – Kat's tip was to pre-chop veges like broccoli so it's ready to throw into a recipe when you're ready to cook. Another great idea was to pre-cut celery and carrot sticks and store in a water-filled mason jar in the fridge to keep them fresh for snacks at school or work (just be sure the change the water every couple of days).
In the pantry, top tips included writing the expiry date of flour and other long-lead perishables on a piece of masking tape and attaching to the back of your air-tight containers, and taking kids' snacks out of larger packages and placing them in a basket so they know what they can help themselves to between meals.
Here are Kat's top 5 tips for staying organised and clutter-free in the kitchen:
Wash the dishes and give the kitchen a quick wipe-down every night to avoid the build-up of clutter and hard to clean surfaces
Organise your kitchen cupboards so the appliances you often use are at the front, and consider purging the ones you haven't used in over a year
Invest in storage solutions that will keep your pantry, drawers and cupboards organised
When cooking or baking, always make double and freeze the left-overs. This will ensure there's always meals and lunch box snacks ready to go
Let the kids help with cooking and cleaning. You don't have to do it all!
See a full gallery of images here.
Making their debut for workshop guests were our limited edition Bees Wax Wraps which will be available as a gift with purchase very soon – keep an eye out for these, which will be available in four designs.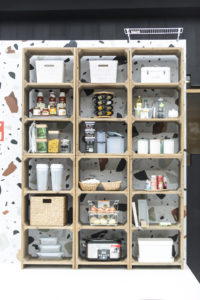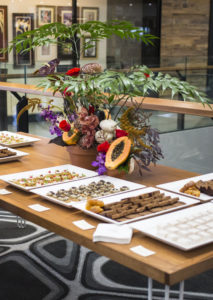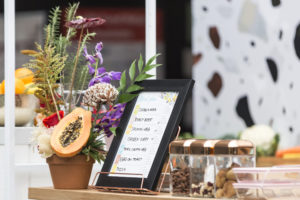 Main image: Katrina Springer with Nikki Parkinson.
Photos by Sarah Keayes/The Photo Pitch.