AW19 Style Workshops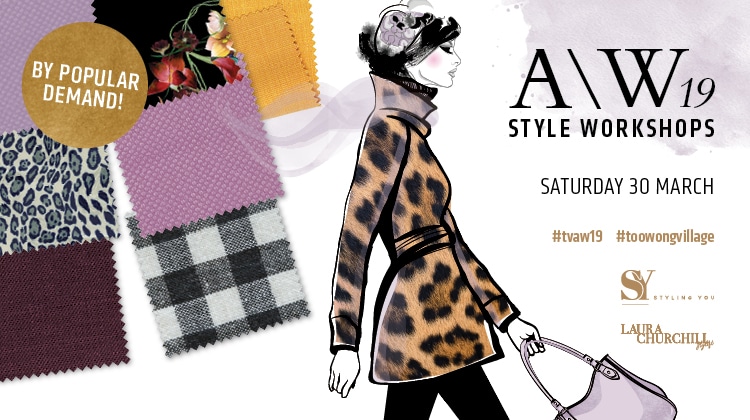 AW19 STYLE WORKSHOPS!
We invite you to our Autumn Winter style workshops presented by Styling You's Nikki Parkinson and resident stylist & fashion editor, Laura Churchill. You'll receive a complimentary $20 Toowong Village gift card, free parking and refreshments upon arrival.
NIKKI PARKINSON WORKSHOP
Date: Saturday 30 March 2019
Time:  10am (registration); 10.30am to 11.30am (workshop)
Get tips from Styling You's Nikki Parkinson on how to top up your autumn-winter wardrobe to suit your lifestyle and wardrobe personality. Nikki will show you how to wear her favourite new-season trend pieces and accessories (hint: there are lots of them!) so you can shop confidently and with purpose.
LAURA CHURCHILL WORKSHOP  
Date: Saturday 30 March 2019
Time:  12.30pm (registration); 1pm to 2pm (workshop)
Celebrate the return to artful, joyful winter fashion with stylist Laura Churchill. There's plenty to inspire your wardrobe this season so join Laura for an overview of the season's freshest colours, shapes and styling secrets.
The workshops have SOLD OUT!