SHOP SAFE
The Village is here for you!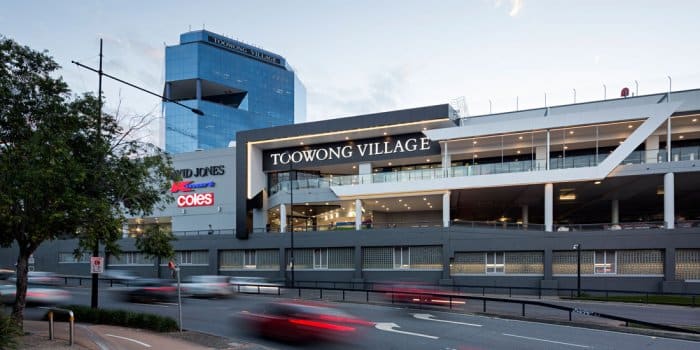 As Greater Brisbane achieved zero community transmissions over the past three days of lockdown, the QLD Premier has advised easing of restrictions.  This is great news!
The measures are less restrictive, however please ensure you adhere to the following as the health & safety of our Village community is paramount.
UPDATE (effective as of 6pm, Monday 11 January to 1am, Friday 22 January 2021)
These restrictions apply to Toowong Village & Tower's customers, retailers/staff and contractors:
Mask requirements:
Fitted face masks MUST be worn both in centre and within stores at all times (this includes the Tower & Fitness First).
You must carry a face mask when outside the centre.
You must wear a face mask if travelling to the centre via public transport or in a taxi or rideshare  Please note:  Face masks are no longer required in your personal vehicle.
Face masks may be temporarily removed to consume food or drinks.
Other centre restrictions:
Retailers are allowed one person per 4 square metres inside their store at a time.
Outdoor businesses can have one person per 2 square metres.
Cafes and restaurants under 200m2 can accommodate one person per 2 square metres.
Please note, you must be seated to eat and drink.
Trading hours update:
While our stores are OPEN for trade, store trading hours do vary.  We highly recommend that you contact Village specialty stores directly to confirm their trading hours. Click here for store contact details.
Our health and medical retailers are here for you.  Below are the contact details to confirm their trading hours:
Toowong dedicated COVID 19 testing clinic:  Sullivan Nicolaides, Jemcorp House, 49 Sherwood Road, Toowong, open Monday to Friday, 6.30am to 12 noon; 12.30pm to 2.30pm).
Your health and safety is our top priority.  We all play a part in keeping our Village community safe and expect customers, retailers, staff & contractors to adhere to QLD Health rules whilst visiting Toowong Village. This includes:
Wear a fitted face mask while inside the centre and retail stores;
Maintain social distancing of 1.5m from those around you;
Use sanitiser stations located throughout the centre;
Practice good hand & personal hygiene;
Respect customer limits allowed in each store and adhere to floor markings directing traffic flow;
Use contactless payment methods where possible;
Stay home if you are unwell, experiencing cold/flu symptoms or awaiting COVID test results.
For more information please visit https://www.health.qld.gov.au/
Page updated: 15 January 2021