Foodbank Donations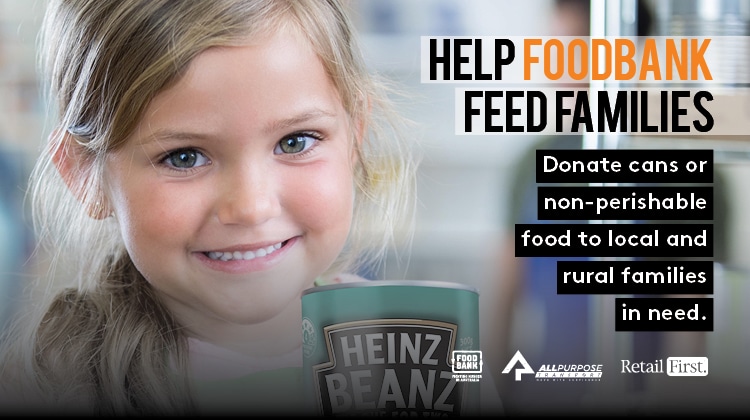 MAKE A DIFFERENCE!
Did you know… just ONE can of food can make a difference to the lives of those families and farming communities who rely on Foodbank Queensland Ltd​ EACH week!
Retail First shopping centres have joined forces with Foodbank again this year, accepting donations for this worthy cause. Foodbank supports local charities and the community by providing food to OVER 100,000 people every week.
HOW YOU CAN HELP:
When doing your groceries at Coles​, simply purchase a non-perishable food item such as a packet of pasta or tin of baked beans and place into the donation bin outside Coles.
We are taking collections over the next 12 weeks and aim to achieve 40 tonnes in donations, assisting our local families and farmers!