IMPORTANT CENTRE UPDATE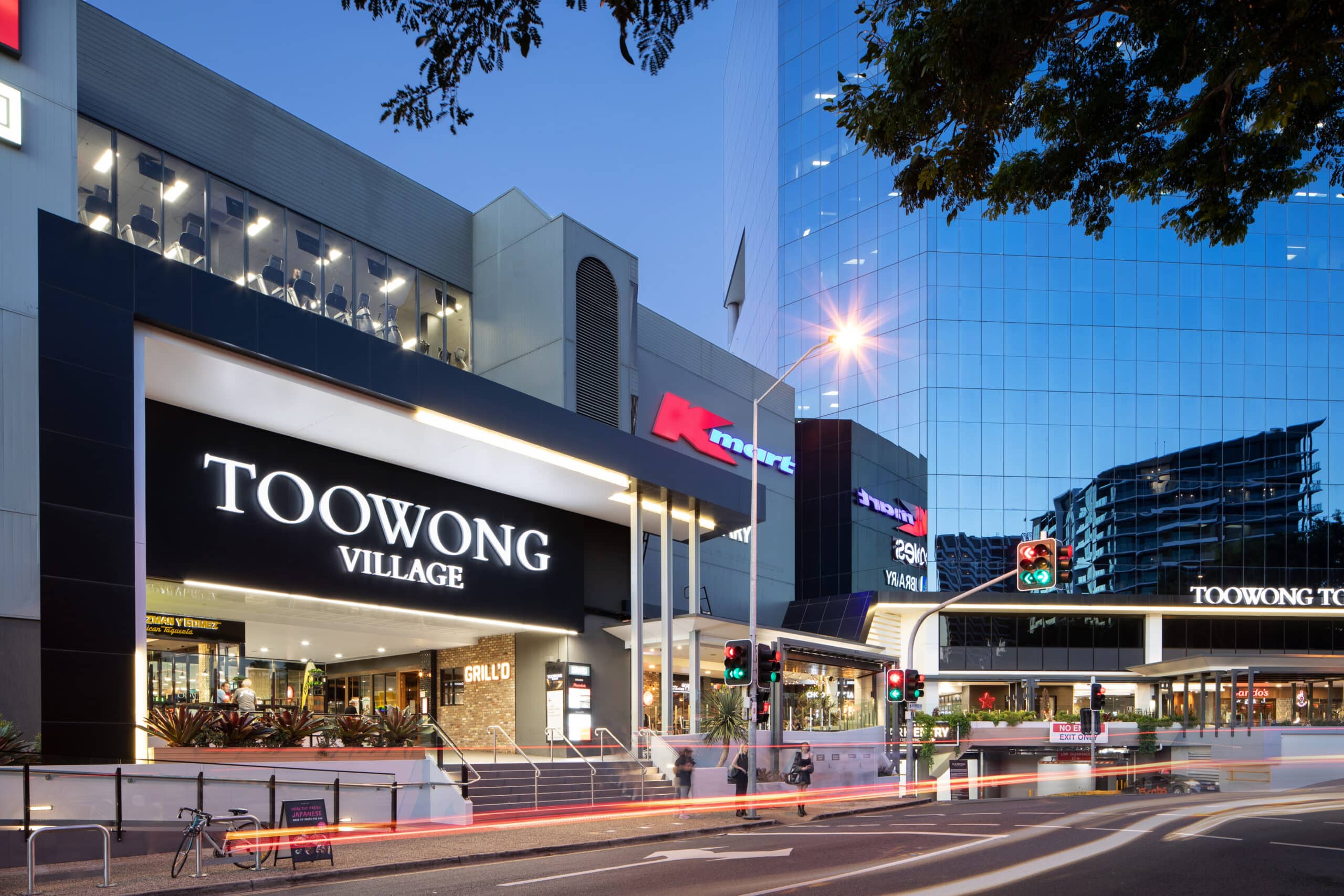 As per today's announcement by the Queensland Premier, from 4pm, Friday 24 September 2021, restrictions will ease slightly across the 11 Local Government Areas, including Brisbane.  The safety of our Village community, retailers, staff and contractors remains our upmost priority.  We ask you to adhere to the restrictions in place whilst at the Village & Tower and to remain vigilant.
The following restrictions are in place:
Masks continue to be required indoors while standing and you must carry a mask with you when leaving home (unless you have a lawful reason not to).
Cafes and restaurants can now accommodate one person per 2 square metres.
Masks can be removed when seated, even when you are not eating or drinking.
Wearing a mask is encouraged despite eased rules.
Please ensure you are checking in via the Check In Qld app when visiting Toowong Village and Tower.   The QR codes are conveniently located at each of our entries and all Village retailers.  Our Concierge Desk team are happy to assist those without a smart phone and to check in manually during Concierge Desk hours (9am to 6pm, Monday to Friday).
All Village retailers can open and are here for you.  Thank you for your ongoing support.
For more information, please visit health.qld.gov.au/
CONDITIONS OF ENTRY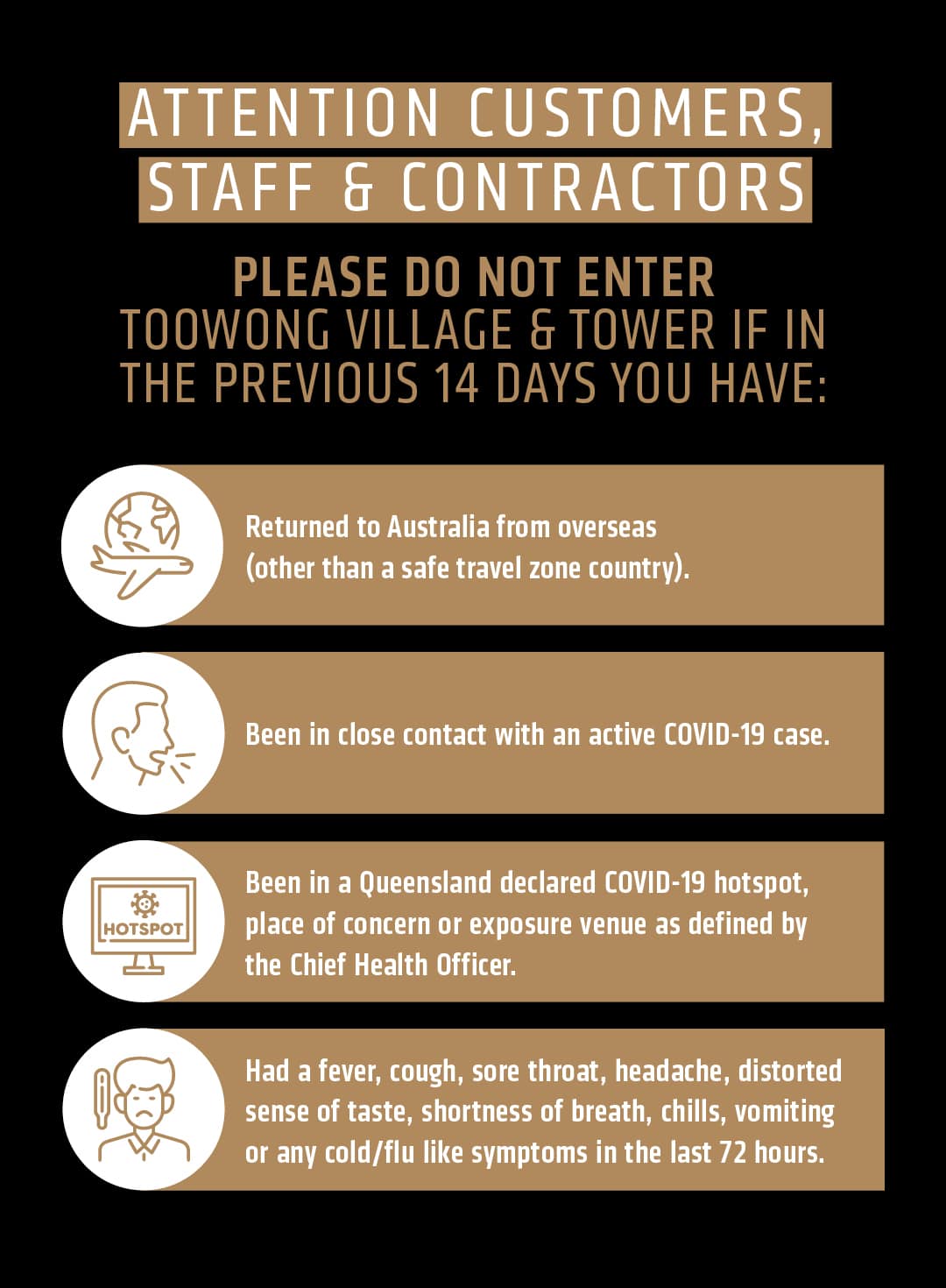 We're Here for You
The health and well-being of our community continues to be our top priority. We remain committed to protecting our community, the retailers, staff and customers, with signage reminding people of hygiene and social distancing requirements, sanitiser stations for all to use, and a strengthened focus on cleaning particularly frequent touch points and high traffic areas.
Please remember that we all play a part in keeping our community safe, and we expect customers and staff to adhere to public health rules whilst visiting Toowong Village & Tower. This includes:
 Wearing a mask while inside the centre and all Village retail stores;
 Checking in via the Check In Qld app before entering and at all our individual Village retailers (including the Food Court area);
 Maintaining social distancing and keeping 1.5 metres away from those around you;
 Washing hands regularly and making use of our complimentary sanitiser stations;
 Adhering to floor markings/traffic flow and respecting customer limits allowed in each store;
 Using credit card or contactless payments instead of cash where possible;
 Covering your face with a flexed elbow or tissue if you sneeze or cough; and
 Staying home if you are unwell, experiencing any cold/flu symptoms or awaiting test results.
Thank you for your ongoing support of our Village retailers and Tower tenants. ❤️
For more information, please visit health.qld.gov.au/
Last updated: 24 September 2021