JUSTICE OF THE PEACE SERVICE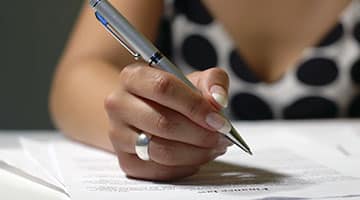 The Justice of the Peace Service has resumed.
The Justice of the Peace volunteers can witness documentation including statutory declarations and affidavits.
The resumed service is located on at Toowong Library, Level 1 and available:
Tuesday:  10am to 12.30pm*
Thursday: 10am to 12.30pm*
*Excludes public holidays.
NOTE:   JP customers must complete contact tracing forms upon entry at Toowong Library.
JP Service rules:
To keep both our Justice of the Peace volunteers and customers safe, there are some new rules in place advised by the Justice Department.
This includes:
Bring your own BLACK pen
Limit interactions to no more than 15 minutes with the witnessing Justice of the Peace volunteer
Social distancing must be observed at all times; maintain a 1.5m distance
Use hand sanitiser provided at the Justice of the Peace desk before and after handling documents
Up to four (4) persons can only be accommodated at any one time at the service in Toowong Library
Please note:  there will be two (2) Justice of Peace volunteers witnessing documents, so please allow for plenty of time.
The Justice of the Peace volunteers are unpaid, who give up their time voluntary to support the community.
We thank you for being respectful, patient and following the new rules.
When visiting the Village, we remind you that we all play a part in keeping our community safe, and customers are expected to adhere to the public health rules which includes:
Maintain social distancing – staying 1.5 metres away from those around you
Remembering the 1 person per 4 square metre rule
Hand and personal hygiene – wash your hands regularly and cover your face with a flexed elbow or tissue if you sneeze or cough
Staying home if you are unwell
We look forward to seeing you at the Village soon.